Our Veterinarians
Dr. Paige Willis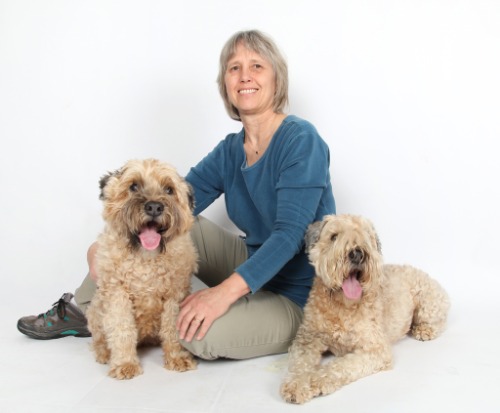 A 1997 graduate of the University of Georgia, Paige practiced large and small animal medicine near Atlanta for 4 years. In 2001, she moved to Ottawa with her family including a faithful dog of 12 years, fish and a small parrot. Her family includes her husband, three children, the small parrot from Georgia (Australian Eastern Rosella named Rosie) and one very sweet Soft Coated Wheaten Terrier named Loki. Paige became a full partner in the practice in 2006. She and her family enjoy mountain hiking, biking, orienteering, geocaching, cross country skiing, and snow shoeing. Bisou and Luna especially enjoy hikes, camping and canoeing with the family. They also love socializing with other wheatens in the Ottawa area through the Eastern Ontario Soft Coated Wheaten Terrier Club. Dr. Willis is a member of VIN and OVMA and was Fear Free certified in 2019.
Dr. Miki Shibata
Dr. Shibata is originally from Waterloo, Ontario. She graduated from the University of Guelph in 2001 and has been an associate veterinarian with Greenbank and Village of Manotick Animal hospitals since then. In 2010, Miki became a full partner. Miki has volunteered her time as a committee member of the National Companion Animal Coalition since 2007 and has also volunteered with Community Veterinary Outreach, an organization that helps animals belonging to homeless and street-involved people. She is also a member of VIN, CVMA, and OVMA and was Fear Free certified in 2019. Miki and her husband Shawn live with a number of furry companions including four cuddly cats named Sprite, Phillip, Leroy Brown, and Tiny Spicy Pants. They have two crazy and fun border collies named Future and Siri that enjoy frisbee, flyball, sport detection, and agility. Miki is like a "soccer mom" to her dogs and often spends weekends at various dog sport venues.
Dr. Lucie Vander Byl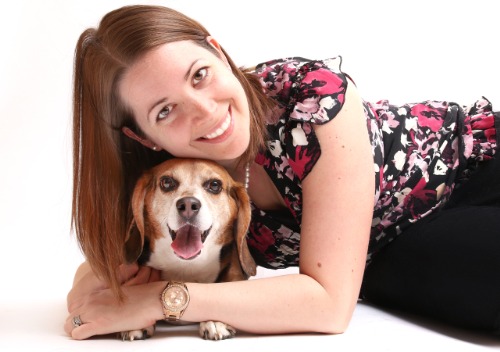 Lucie first joined the Greenbank Animal Hospital in May 2012, shortly after graduating from the Ontario Veterinary College. She is originally from a small town East of Ottawa, is fluent in both French and English, and is very excited to have a career back in the Capital region. Lucie lives with 3 beautiful kitties named Abby, Bella, and Joel, a rescue potcake named Mack, and her husband Tony and son Nathan. In her spare time, Lucie enjoys playing soccer and volleyball, as well as spending time with family and friends. Lucie is a member of VIN and was Fear Free certified in 2019.
Dr. Jackie Sinclair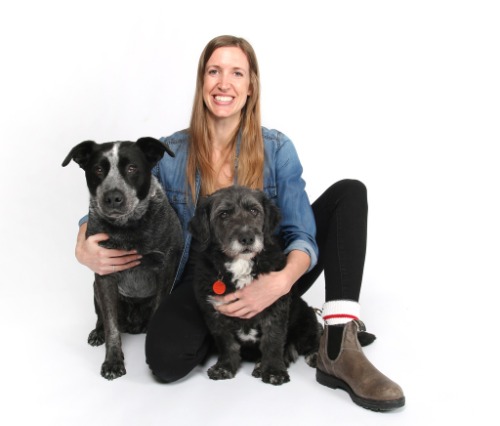 Jackie is originally from Kanata, and is happy to be back close to her home base after completing her veterinary degree at the Ontario Veterinary College in the spring of 2013. Jackie became a full partner at our hospital in 2019. She shares her home with two cats named Henri and Rasputin, her dog named Hawksley, and a gecko named Phil! She also has a plethora of laying hens. When she can Jackie loves spending time at the cottage, kayaking and snowboarding. Jackie is a member of VIN and OVMA and was Fear Free certified in 2019.
Dr. Adrian Jones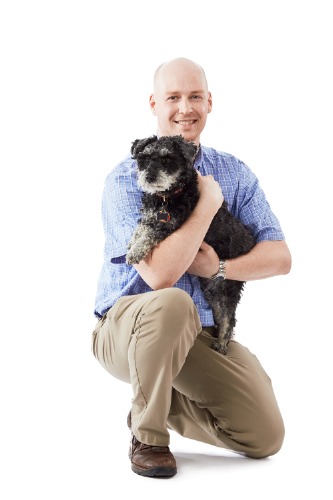 Adrian grew up in Kingston before moving to Ottawa for high school. He completed his veterinary degree in 2012 at the Royal (Dick) School of Veterinary Studies at the University of Edinburgh, Scotland before moving back to Canada. Adrian has a beautiful Himalayan cat named Lady Eris. During his spare time he likes playing sports such as Skiing, Golf and Soccer. He also enjoys traveling and spending time with his family. Adrian is also a member of VIN and was Fear Free certified in 2019.
Dr. Sam Deelen
Sam grew up in a small town south of Woodstock, Ontario, and made the move to Ottawa after graduating from the Ontario Veterinary College in 2018. Prior to veterinary school, she completed her Master's degree in Animal Behaviour and Welfare, also at the University of Guelph. Sam has a love for all animals, and spends her spare time running, baking, playing laser pointer with her cat Paul, or at the cottage with family and friends. She is a member of VIN and was Fear Free certified in 2018.
Dr. Joy Shokeir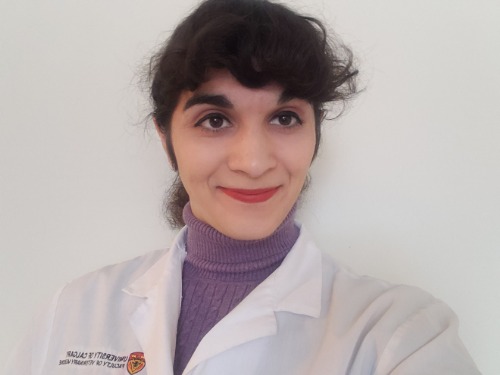 After graduating from the University of Calgary, Joy joined Greenbank Animal Hospital in 2022. Joy hails from British Columbia and grew up in Alberta. Now that she's here, Joy looks forward to exploring beautiful Ottawa and the surrounding region. Joy is a fan of the outdoors, including hiking, gardening, and birdwatching. When she's inside, Joy is an avid reader and loves creative writing. Joy is a member of VIN and Fear Free certified as of 2022.