Our Staff
Kelly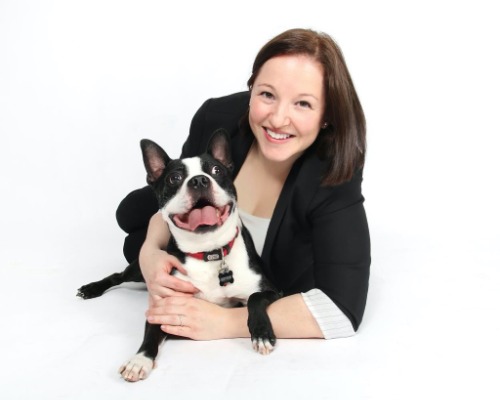 Kelly joins the team as our Practice Manager for Greenbank and Village of Manotick Animal Hospitals. Kelly is a life-long animal lover with over 10 years experience in the pet industry and is a graduate of the University of Western Ontario in Business Management. While completing a Masters degree in International Business Management at Kingston University, England, she caught the travel bug and likes exploring new places whenever she can. On weekends she can be found with her husband and two daughters enjoying the antics of their Boston terrier, Reuben.
Sandy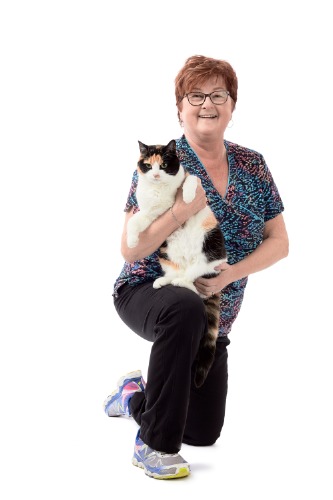 Sandy is the hospital manager at the Village of Manotick Animal Hospital and has been with us since 2001. Sandy and her husband have one daughter and one son, as well as a grandaughter. Their furry family members include 2 beautiful cats and a feisty boston terrier cross!
Sydney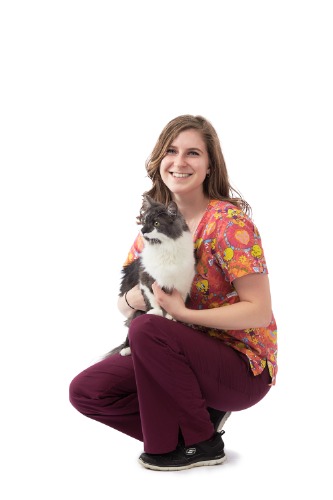 Sydney started working with us in 2014 at Village of Manotick Animal Hospital after graduating from the Veterinary Assistant program at Algonquin College. In 2018 she moved over to our Greenbank location. She has a rescue cat named Marty McFly who was found abandoned at a McDonalds restaurant. Sydney was Fear Free certified in 2019.
Selina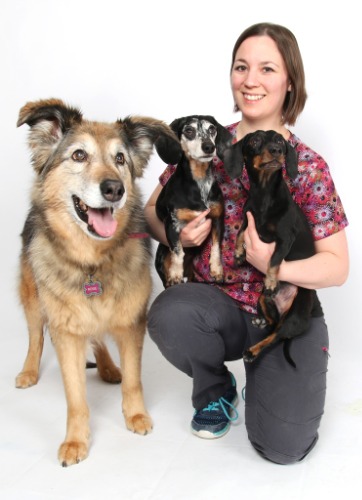 Selina joined the Greenbank Animal Hospital team in August 2016 and was promoted to Veterinary Care Staff Coordinator in 2020. She is a graduate of the Veterinary Assistant program at Algonquin College and has been working in the Veterinary field since she was 16 years old. Selina lives in a "zoo" with her Abyssinian cat named Mace, two Miniature Dachshunds named Pickle and Pogo, and her husband Denis. Selina enjoys the simple things in life, and you can often find her baking, camping, golfing, and listening to country music. Selina is currently off on maternity leave with her beautiful daughter, Olive-Rose.
Karlie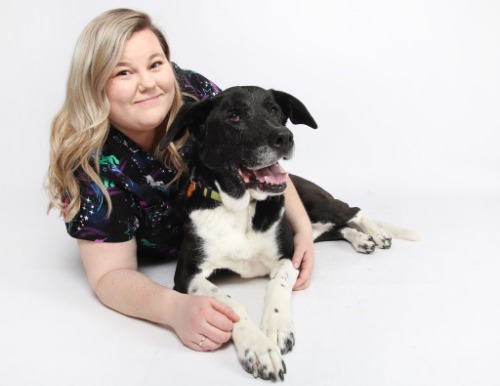 Born and raised in East Ottawa, Karlie loves spending time with friends, family, her cats named Evie, Fig, and Frodo, and her goofy dogs Chance, the Great Dane mix and Keeper, the Shepherd mix. Karlie is a big fan of roadtrips, coffee, and cooking! Karlie was Fear Free certified in 2019.
Jenna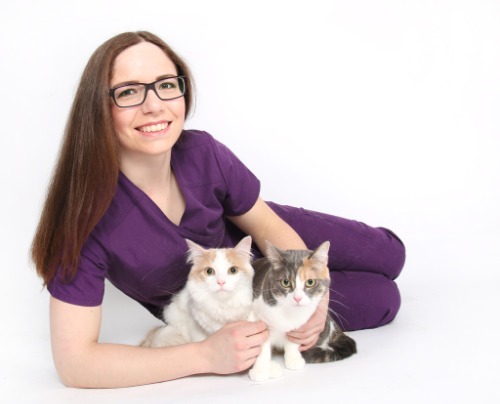 Jenna joined the veterinary care staff in October 2018. Jenna has a certificate in Equine Science from the University of Guelph and is pursuing further post-secondary studies in order to become a Registered Veterinary Technician. Jenna is a life-long resident of Barrhaven and a huge animal lover. She is the proud owner of four beautiful cats: Indigo, Octavia, and Leo and Lacey. Jenna is also an avid equestrian who competes in both dressage and eventing with her two equine partners: Taco and Babette. She enjoys spending her free time at the barn, going to the gym, reading and baking. Jenna was Fear Free certified in 2019.
Rachel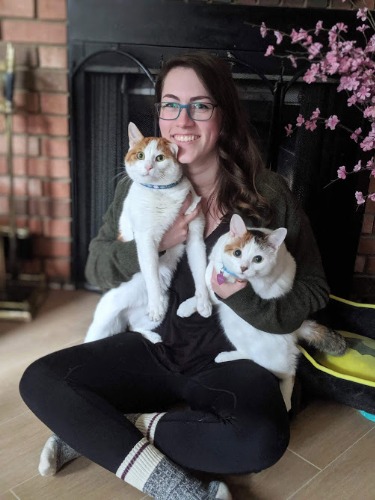 Rachel joined the veterinary care staff in September 2019. She is currently pursuing a Bachelor's Degree in Forensic Psychology and Law at Carleton University. When not studying or at work she can usually be found curled up at home reading a book with her two cats Jelly and Jupiter and her ball python Nagini