Our Technicians
Jen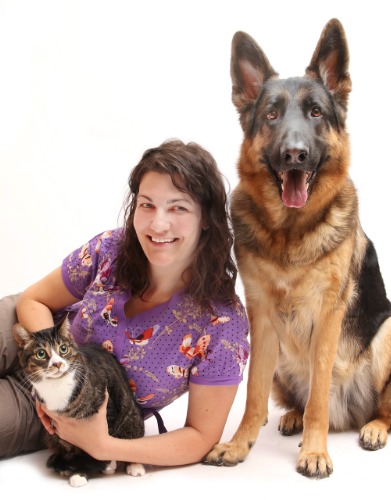 Jennifer grew up bringing her own family pet to Greenbank Animal Hospital way back in 1993! Since then she completed her high school co-op program here in 2002, graduated the Veterinary Technician program at Algonquin College in 2008 and has been an RVT at the clinic since 2009. Jennifer lives with her wonderful husband Stephen and their two daughters, Jocelyn and Audrey. They are smothered in cuddles and kisses from their 3 cats. Outside of work Jennifer loves cottaging to either her parent's cottage in Kazabazua or at her in-law's on Wolfe Island. She loves travelling, reading, watching movies and playing board games and cards with friends and family. Jen was Fear Free certified in 2019.
Chanda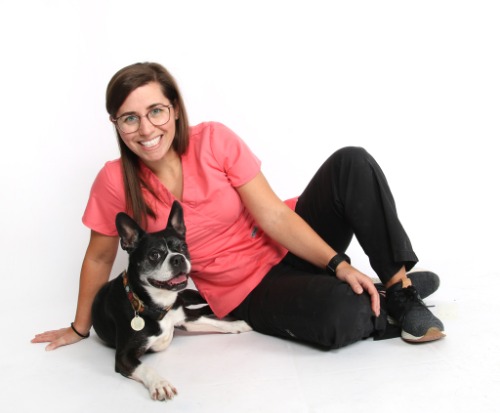 Chanda graduated as a Veterinarian Technologist in 2005 from St. Lawrence Collage. That same year she wrote her registry exam, giving her her full RVT standing. Chanda has been a part of the Greenbank team since October of 2005. Chanda has a fun energetic Boston Terrier named Shelby and a handsome and friendly Maine Coon cat named Roo Roo. Chanda also has 2 wonderful human children, Greyson and Willow. Chanda was Fear Free certified in 2019.
Tammy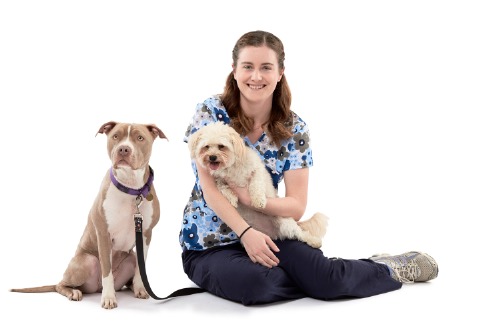 Tammy graduated from the veterinary technician program at Algonquin College in 2013 and joined our team in 2014. Tammy is married and has a daughter named Charlotte. She has a very loving Morkie named Luna, a sweet and gentle pitty named Ellie, and two loving cats, Kia and Bolts. She's an avid runner who has completed 3 half marathons and plans to complete her first full marathon. She also loves to travel and never passes up an opportunity to go somewhere new. Tammy was Fear Free certified in 2019.
Christina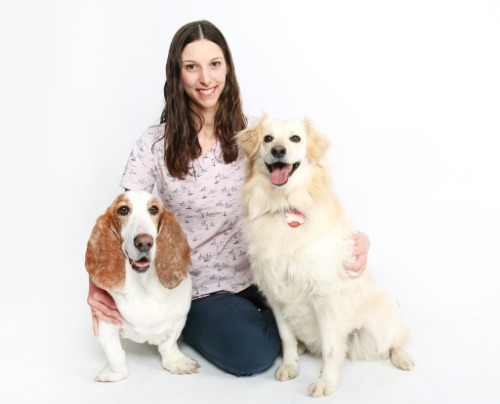 Christina joined our team in June 2017 as a co-op student from Algonquin College, and was hired on full-time after receiving her RVT status in August 2017. Christina lives out in the country with her two dogs Layla and Rosie, and two cats Grigio and Opi. She loves to take Layla out on adventures hiking, canoeing, snowshoeing, and anything else that's outdoors. Christina also loves camping, roadtrips, and travelling - she has travelled from B.C to New Brunswick, and awaits the day she can take a trip up to the northern territories. Christina was Fear Free certified in 2019.
Athena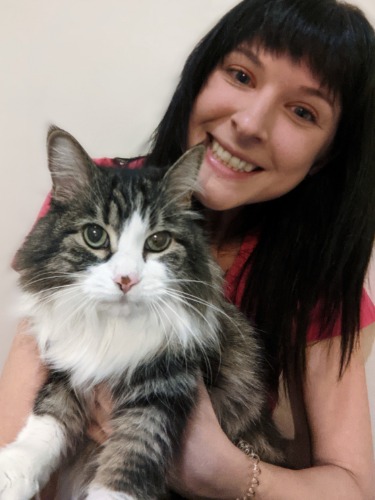 Athena joined our team in 2017 after graduating from the Veterinary Technician program at Algonquin College and earning her RVT status earlier that year. She grew up in the Valley and spent time living in Northern Ontario and Toronto before calling Ottawa home. Athena loves all animals, but has a special enthusiasm for feline friends. She was inspired to become an RVT by her beloved cat Isabelle. In her free time Athena enjoys roller skating, gardening, crocheting, and going camping, as well as quality time with her family and boyfriend. Athena was Fear Free certified in 2019
Abigail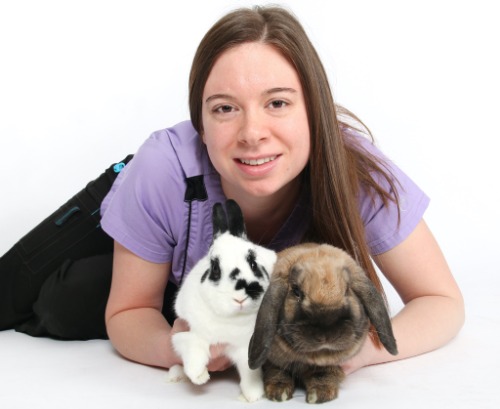 Abigail has been an RVT at our clinic since 2018 after completing her Veterinary Technician course at Northern College that year. She has two snuggly bunnies Thumper and Jack, 2 cats named Theia and George, and her horse Paisley. In her spare time she enjoys horseback riding, curling, spending time with friends, travelling back home to Newfoundland to see her family, and spending all the time she can with her fur babies. Abigail was Fear Free certified in 2019