Our Technicians
Jen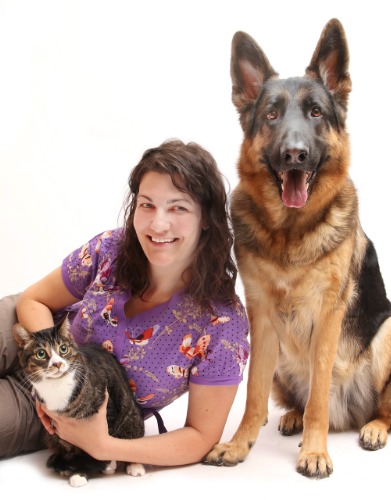 Jennifer grew up bringing her own family pet to Greenbank Animal Hospital way back in 1993! Since then she completed her high school co-op program here in 2002, graduated the Veterinary Technician program at Algonquin College in 2008 and has been an RVT at the clinic since 2009. Jennifer lives with her wonderful husband Stephen and their two daughters, Jocelyn and Audrey. They are smothered in cuddles and kisses from their cat Eva and their German Shepherd, Kratos. Outside of work Jennifer loves cottaging to either her parent's cottage in Kazabazua or at her in-law's on Wolfe Island. She loves travelling, reading, watching movies and playing board games and cards with friends and family. Jen is Fear Free certified.
Chanda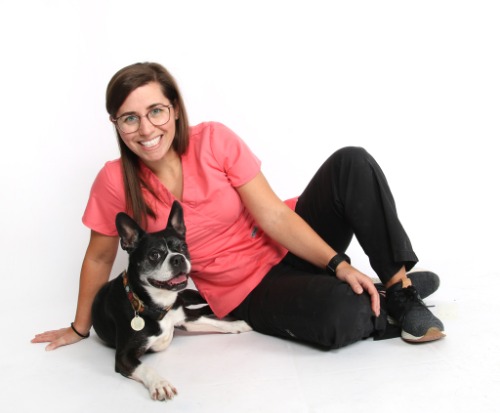 Chanda graduated as a Veterinarian Technologist in 2005 from St. Lawrence Collage. That same year she wrote her registry exam, giving her her full RVT standing. Chanda has been a part of the Greenbank team since October of 2005. Chanda has a fun energetic Boston Terrier named Shelby and a handsome and friendly Maine Coon cat named Roo Roo. Chanda also has 2 wonderful human children, Greyson and Willow.
Tammy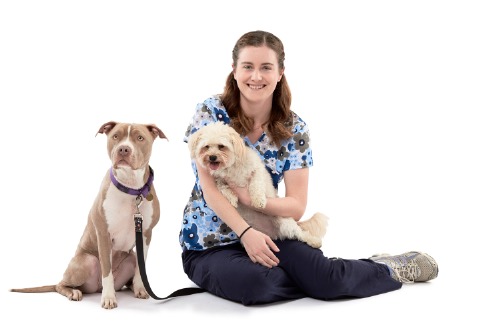 Tammy graduated from the veterinary technician program at Algonquin College in 2013 and joined our team in 2014. She has a very loving Morkie named Luna, a sweet and gentle pitty named Ellie, and two loving cats, Kia and Bolts. She's an avid runner who has completed 3 half marathons and plans to complete her first full marathon. She also loves to travel and never passes up an opportunity to go somewhere new. Tammy is currently on maternity leave with her new baby girl, Charlotte.
Christina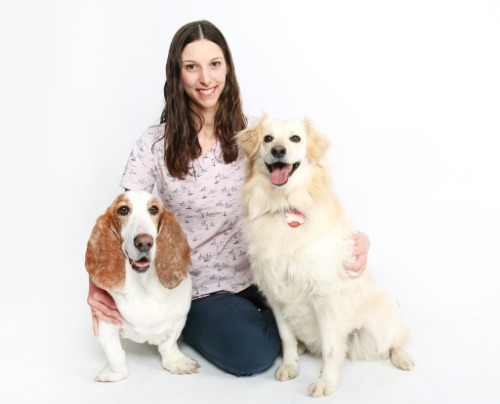 Christina joined our team in June 2017 as a co-op student from Algonquin College, and was hired on full-time after receiving her RVT status in August 2017. Christina lives out in the country with her two dogs Layla and Rosie, two cats Grigio and Opi, and two rabbits Juniper and Maple. She loves to take Layla out on adventures hiking, canoeing, snowshoeing, and anything else that's outdoors. Christina also loves camping, roadtrips, and travelling - she has travelled from B.C to New Brunswick, and awaits the day she can take a trip up to the northern territories. Christina is Fear Free certified.
Athena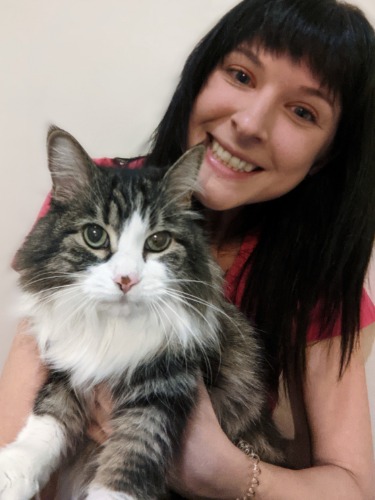 Athena joined our team in 2017 after graduating from the Veterinary Technician program at Algonquin College and earning her RVT status earlier that year. She grew up in the Valley and spent time living in Northern Ontario and Toronto before calling Ottawa home. Athena is a proud cat mom to her very floofy (and very grumpy!) manx, Isabelle. In her free time, Athena enjoys cycling, reading, and going camping, as well as visiting family and spending time with her boyfriend, Jonny. She is proud to volunteer with Community Veterinary Outreach, where she teaches clients the importance of dental health for their pets. Athena is Fear Free certified.
Shannon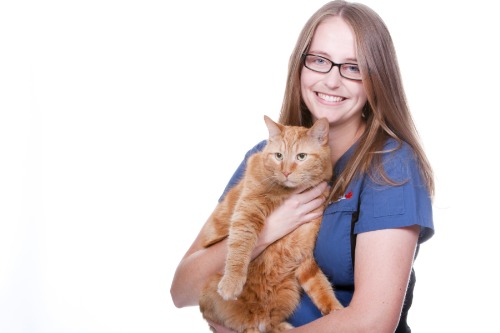 Shannon has been passionate about animals from an early age. Growing up in Kanata, she would always become very excited to see any animal that passed as her mother wheeled her around in a stroller. When she turned ten, she began riding lessons at a local stable - a passion that continues to this day. Shannon graduated from the Veterinary Technician program at Algonquin College in 2011, becoming a Registered Veterinary Technician later that summer. She loves all animals but has a special interest in feline medicine and feline friendly initiatives. When she's not working, she spends her time on the family farm with her two horses and three cats. Shannon is Fear Free certified
Abigail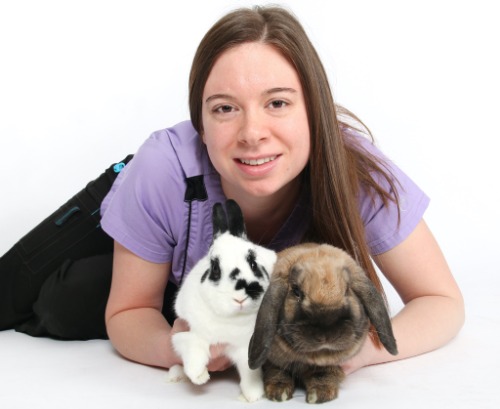 Abigail graduated spring of 2018 from Northern College as a Veterinary Technician. She plans to write her registry exam summer of 2018 to achieve her RVT status. Abigail has 4 fur babies - a Yorkie named Ziggy, 2 rabbits Thumper and Jack, and a foal Paisley. On her spare time she enjoys horseback riding, travelling, spending time with friends, hanging out with her fur babies, visiting her family in Newfoundland, and in the spring helping deliver the foals at her friend's barn. Abby is Fear Free certified.